Driver/Software Development for Data Acquisition
The data acquisition is a process for measuring an electrical or physical phenomenon such as voltage, current, temperature. A data acquisition system is generally formed by sensors, measurement hardware and a computer with software programmable.
Compared to traditional measurement systems, data acquisition systems based on PC allows to use all the advanced features for viewing, processing, connectivity and industrial computers, offering a solution of efficient, flexible and powerful.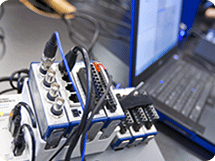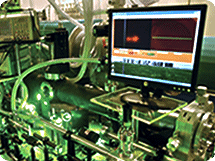 The data acquisition systems represent solutions of measurement hardware-based computer more reliable and more used in industrial production. 
Innovative technologies for data acquisition allow to obtain high performance and accuracy. Whatever the application to be developed, the basic measures to more complex systems.
IRVING 80, with the help of an experienced team of Engineers Electronic and Computer is able to offer support for the design and development of drivers and software for data acquisition.
---
For any information and/or request please contact us, we will respond as soon as possible.